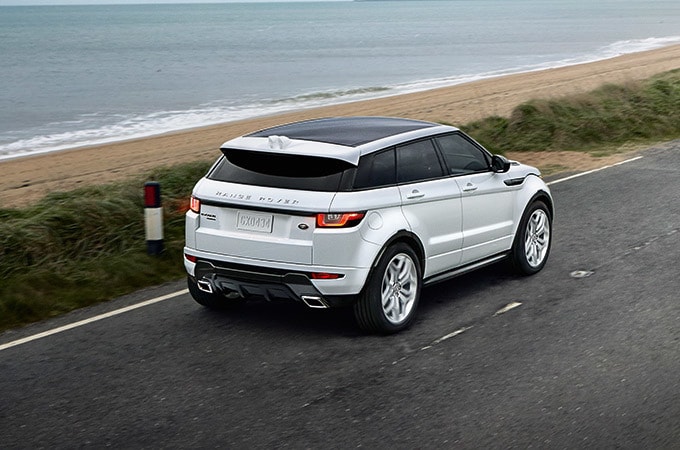 What's on the horizon for Land Rover in the coming years? Reports show that plenty of new builds are imminent through 2021 as the automaker gears up to refresh its Land Rover Evoque, Defender and Range Rover models. As the company pushes to hit 1 million units in yearly volume, fresh roll-outs are sure to be chock-full of new innovations and stunning designs.
First is the new Land Rover Range Rover Evoque, an all-season crossover vehicle that flawlessly performs in both urban and off-road settings. Since its introduction to the market, this model has hit global sales of more than 750,000 units and a steady 100,000 in yearly volume. With that kind of performance, it's safe to assume the next generation isn't going to be vastly different; photos of the possible new model show that its appearance is fairly similar, but a more spacious interior will be accommodated with a slightly larger body size. Other new tweaks include electronic door handles that fit flush to the body, a new grille shape, and stylized taillights. The engine is likely to stay the same, but a hybrid version is rumored to roll out in 2021.
Next on the docket is the stalwart Land Rover Defender SUV, a compact off-road vehicle whose new model is highly anticipated by auto enthusiasts. New information hasn't been shared as of late, but Gerry McGovern, English design director for Land Rover, presented a sketch of the next generation's outline, in which its trademark boxy design is still prominent. The new model is projected to debut in about a year and a half.
Potential new models from Land Rover include an off-road vehicle that would become a competitor with other popular entry-level models and wagon-type crossovers, thought to be arriving in 2021. There are also rumors surrounding a premium off-road wagon that's battery-electric powered, which would be the first of its kind from the company.
It's safe to say there are plenty of exciting things in the near future happening for Land Rover. But in the meantime, those looking for a Land Rover SUV for sale near Chicago can stop by Land Rover Northfield, your trusted Land Rover dealership serving Highland Park, to check out what's new on our lot!