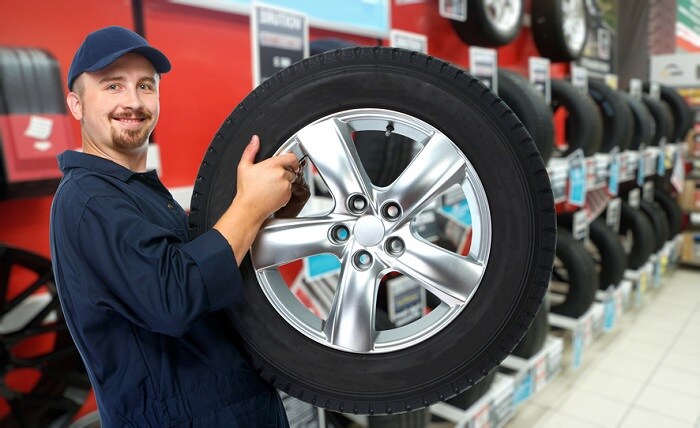 When you're behind the wheel of a Land Rover SUV, it's safe to say you're enjoying a smooth ride, easy handling, and great drivability. Land Rover vehicles provide the utmost in safety and comfort. But that doesn't mean a lack of proper vehicle maintenance won't affect your SUV and how it rides.
From brake pads to oil changes to tune-ups, there are many regular maintenance checks you need to perform to ensure your car is in great working shape. One often overlooked aspect of car upkeep is tire maintenance. As the only part of the vehicle that has direct contact with the road, your tires are responsible for a huge amount of the safety and traction of your vehicle.
Tires need to be the correct size and shape; they need to have the right air pressure, not too low or too high; they need to have good tread depth; they have to be balanced; and they must be properly aligned. If any of these factors are out of whack on your Land Rover Range Rover near Northbrook, IL, it's time to stop in at our local Land Rover service center.
Although it's best to have your tires checked by our certified technicians, there are a few ways you can inspect your tires on your own. If your tires are wearing unevenly—perhaps only in the center of the tread, on the edges, or at varying amounts per tire—this could be a sign that they are out of balance or not correctly inflated. If your SUV has an unusual vibration, a thumping noise, or it pulls to one side, it's best to bring your car in immediately to be checked out.
At Land Rover Northfield, your trusted dealer in Illinois, our Land Rover service center is fully equipped with specially trained technicians that handle all your auto service needs. Plus, our service department offers great specials and deals, like price matching any advertised tire value for your Land Rover SUV. Stop in today to get your tires checked by our experts at Land Rover Northfield!