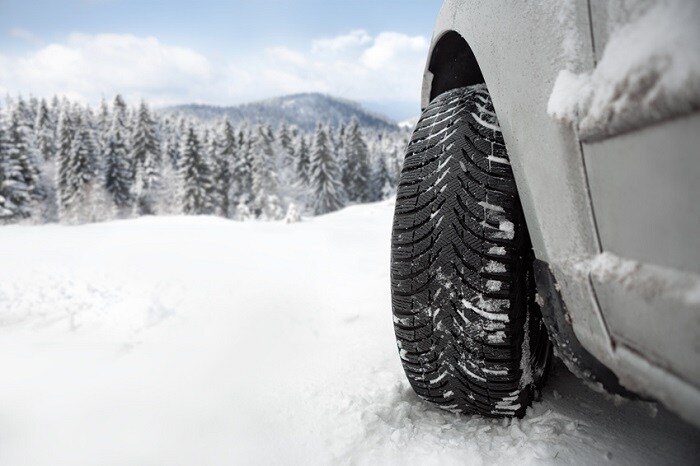 Land Rover SUVs are some of the best vehicles for winter. Their exceptional off-road handling and luxurious interiors mean that you can pretty much go anywhere in comfort and style. However, when it comes to winter in the greater Chicagoland area, we need all the help we can get.
From cold temperatures to snow to heavy traffic, making sure your Land Rover SUV is ready for anything a Midwestern winter can throw at it is vital. That's why we at Land Rover Northfield want to provide a few tips on winter maintenance.
When it comes to winterizing your vehicle, stopping by our Land Rover service center is the best way to ensure it's ready for the harsh elements. Throughout the season, it's important to maintain proper vehicle fluid levels, such as oil, windshield wash, and, of course, gasoline. When you bring your car in, we'll inspect all fluids and top off what's necessary.
Additionally, the technicians at our Land Rover dealership serving Highland Park, IL will examine your tires to check for proper tread and air pressure levels. Your tires are the main contact between you and the road, which is why it's so important for them to be in peak condition. Along with tires, your battery's charge will be tested and any corrosion will be cleaned off.
Our Land Rover parts center near Evanston, IL carries a fine assortment of winter-oriented products. Winter tires? Check. Heavy-duty windshield wipers? Check. Winter-grade oil? Check. There's certainly no shortage of parts and accessories here at Land Rover Northfield.
With winter and the holidays fast approaching, now is a great time to stop by Land Rover Northfield for expert Land Rover service. Our technicians will address any issue with your Land Rover SUV near Chicago, IL and get you safely back on the road in no time.