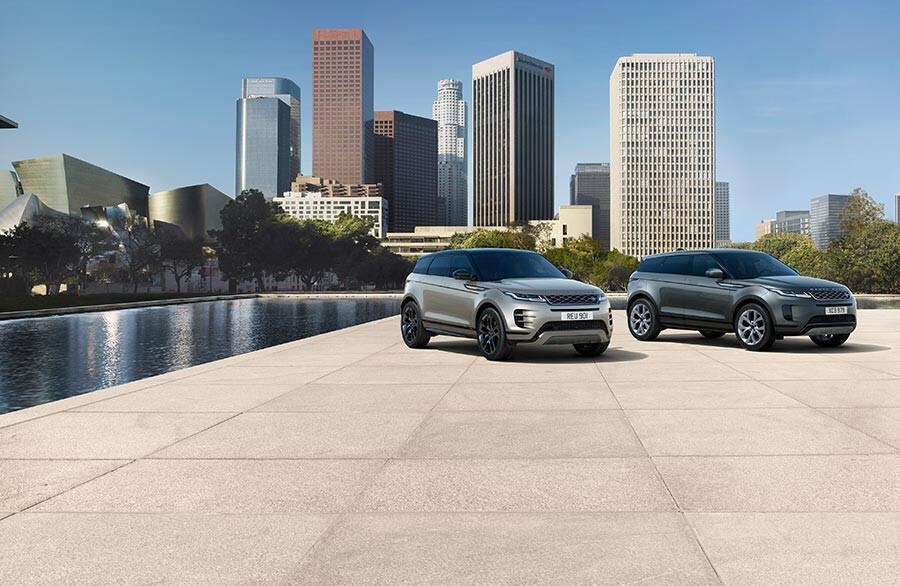 We love the 2019 Land Rover Range Rover Evoque here at Land Rover Northfield. That's because it's a small and compact SUV that comes with all the best things you'll find in the larger, flagship 2019 Land Rover Range Rover. So, what's in store for the upcoming 2020 Range Rover Evoque?
At first glance, it might seem like there isn't too much of a difference between the new model and the current 2019 model. It's still got the signature looks like the narrow LED headlights, tapered side windows, and rising beltline. However, there are a few elegant exterior changes we love. The door handles now sit flush when the car is moving and pop out when the doors are unlocked. There's also no more side cladding.
Overall, the new 2020 Range Rover Evoque is more streamlined and minimal. However, that doesn't mean that the features are stripped down. There's still plenty of go-anywhere attitude combined to the vehicle's compact urban image. All this to say that you'll enjoy the 2020 Range Rover Evoque both in the Northfield and Evanston, IL areas and beyond.
While the design of the Range Rover Evoque was stripped down slightly, other areas feature more like the overall cargo space which now offers 22 cubic feet of storage. Interior materials are also more upscale than you'll find in the first generation model.
Two engine options are available: the standard turbocharged 2.0-liter inline-four P250 engine that delivers 246 horsepower and a turbocharged 2.0-liter inline-four P300 fitted with a 48-volt mild-hybrid system that puts out 296 horsepower.
The 2020 Land Rover Range Rover Evoque is a stunning vehicle that proves its the best on and off-road, even after all these years. We'll keep you updated on when you can test drive one yourself. For now, visit us at 670 Frontage Road today for all your Land Rover service needs.