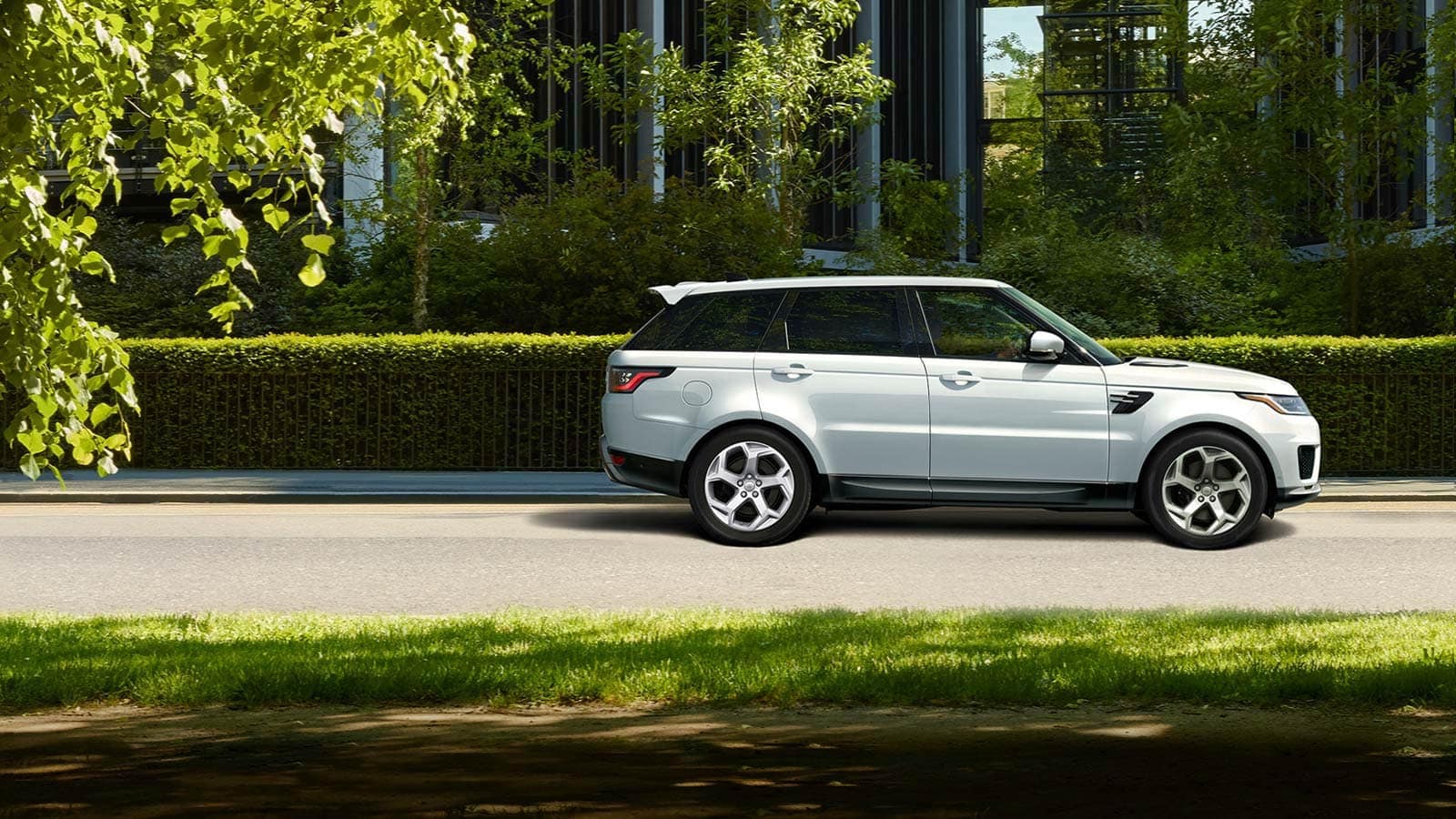 The Land Rover Range Rover family of vehicles has long been heralded as the pinnacle of the luxury SUV segment. They're so well-built that even the Royal Family uses them. Part of that success is due to the fact that the automaker is continuously pushing the boundaries of what a luxury SUV should and can embody.
Their next big move? The 2020 Land Rover Range Rover Sport PHEV. Bringing hybrid technology to an SUV isn't a small feat. In fact, the Land Rover Range Rover Sport plug-in hybrid is one of only a few true luxury SUVs to have a hybrid option.
To make their flagship model come with a plug-in hybrid option, the automaker combined a turbocharged 2.0-liter four-cylinder engine that puts out 296 horsepower with a 141 horsepower electric motor housed in the eight-speed transmission; all powered by a 13.1-kWh lithium-ion battery pack. Total torque output is 472 lb-ft.
Because the automaker wants to make it as easy as possible to get around the Northfield, IL area and get the most out of your vehicle, drivers have a couple of options when it comes to where your power comes from. Drivers can select to run the electric motor in place of the gasoline one, or in conjunction with it.
Inside, you'll experience a level of luxury you'd expect from Land Rover automakers. The newly redesigned infotainment screen not only looks great, but it's also used to control most of your various settings and features like navigation, parking sensors, seat adjustments, climate control, and more.
We personally can't wait to test out the upcoming Range Rover Sport PHEV here at your Northfield Land Rover Range Rover dealership. We'll also keep you up to date on new developments as we learn more.