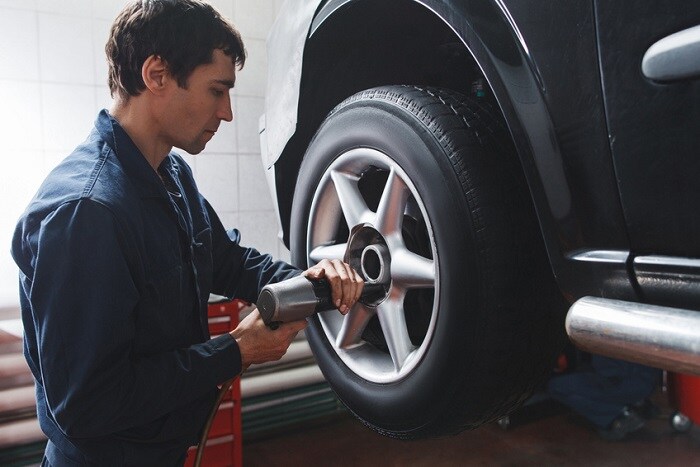 You have a lot to think about when it comes to maintenance for your vehicle. This is why we have a state-of-the-art Land Rover service center staffed by trained technicians here at Land Rover of Northfield. Something you always need to keep an eye on for both safety and smooth operating will be the tires on your Land Rover Range Rover Evoque. If you are not sure when you will need new tires or what to look for, we are always here to help at our full-service Land Rover dealership.
The primary function of the tread on your tires is to divert the water from beneath. Tire tread helps to improve grip and to keep your vehicle from hydroplaning when you are driving on wet roads. Once your tire tread starts to wear, it will become less and less reliable. We can make sure that we inspect your tire tread to let you know when it is time for a tire rotation or a brand-new set of tires for your Land Rover Range Rover Evoque.
Your tires may also be subject to damage with regular driving. You could find that hitting speed bumps, potholes, or debris in the road can lead to damage or puncture. Depending on your driving habits, you may also start to see excessive wear. If you happen to drive on damaged roads or you tend to emergency brake or quick start, you could see wear before long.

Whether you have excessive wear, cracked sidewalls, or low tread, you can trust our staff here at Land Rover of Northfield. You can give us a call, set up your service appointment online, or visit us here in person at 670 Frontage Road in Northfield, IL so that we can set up a time for your tires that fits in with your schedule.