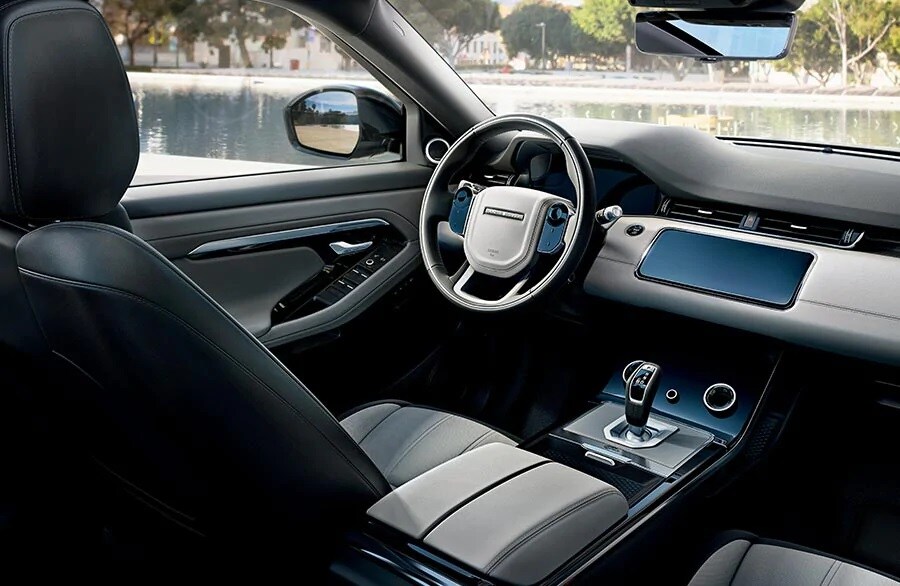 There's nothing like a new car with that new car smell. Part of what makes a new vehicle even better is when it's all new, with new features, a new look, and more. If you're craving such a vehicle in the Northfield and Evanston, IL area, you're in luck. That's because we have the all-new 2020 Land Rover Range Rover Evoque.
We love the Land Rover Range Rover Evoque here at Land Rover Northfield, and the 2020 model is more luxurious and capable than ever. So, let's take a look at what's new for this model year.
For starters, this Land Rover Range Rover SUV is completely redesigned for the 2020 model year and kicks off the second Range Rover Evoque generation. With the redesign comes a slightly longer wheelbase, which gives passengers in the back more legroom. There's also a new mild-hybrid powertrain available.
Getting down to the details, the 2020 Land Rover Range Rover Evoque comes in six trim levels: the 2020 Range Rover Evoque S, SE, First Edition, R-Dynamic S, R-Dynamic, SE, and R-Dynamic HSE. A turbocharged 2.0-liter four-cylinder engine that puts out 246 horsepower and 269 lb-ft of torque comes standard in the first three trim levels. The R-Dynamic trims upgrade the engine by pairing it to a 48-volt mild hybrid system that increases output to 296 horsepower and 295 lb-ft of torque.
As for standard equipment and features in this Land Rover Range Rover SUV, there's plenty to enjoy. Notable features include Apple CarPlay™ and Android Auto™, dual-zone climate control, WiFi hotspot capability, a 10-inch touchscreen, and a USB port. Higher trims like the SE include items such as keyless entry and a forward-facing Ground View camera.
Find your new 2020 Land Rover Range Rover Evoque at Land Rover Northfield today. We'll be happy to go over all the features and capabilities of this new Land Rover SUV. We are located at 670 Frontage Road.