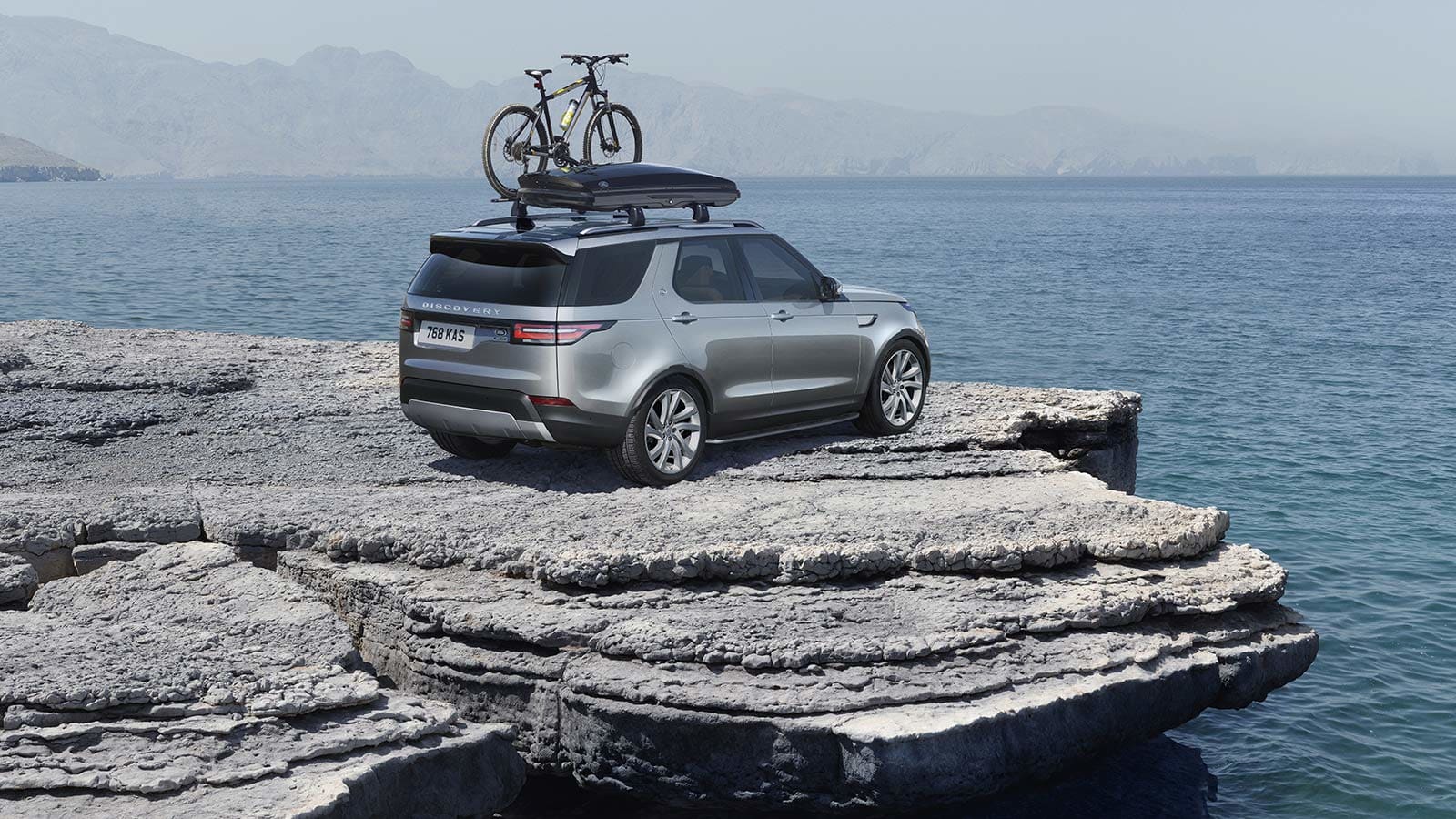 Look at a Land Rover SUV like the 2019 Land Rover Range Rover Sport, and you immediately get an idea of the luxury inside and the power under the hood. From panoramic sunroofs to features like remote intelligent seat folding, your experience in a Land Rover SUV is unlike that of any other car. While these vehicles provide unparalleled luxury, they're also some of the best off-road vehicles available.
When it comes to driving off-road, you need a vehicle that you know you can rely on; that's where models like the 2019 Land Rover Discovery come in. Off-roading requires skill, and having an SUV that's improving that skill is essential.
While you may not do much off-roading here in the Northfield and Evanston, IL areas, having plenty of features ready is excellent when you do travel off the beaten path. We're highlighting some of our favorites for you, such as the optional real-time wade-depth information system and a heated windshield, which is actually quite useful here in the Midwest.
One of the most significant factors that separate a Land Rover SUV from the rest of the off-road pack is the Terrain Response 2 system. This advanced system allows drivers to select one of several drive modes to get the best performance possible, whether on snow, mud, gravel, or another terrain. Furthermore, an Auto option allows your vehicle to detect the best option automatically.
Our other favorite off-road feature is Hill Descent Control. The smart HDC system helps you maintain a steady hand when on steep terrain. By automatically applying braking separately to each wheel, it allows you to keep moving safely.
Nothing beats a Land Rover SUV when it comes to off-roading in luxury. Thanks to the automaker's many advanced systems, going off-road is easier and more enjoyable than ever. However, you can always adjust your settings for the best on-road experience as well. Visit our Northfield Land Rover dealership today to test the best features.