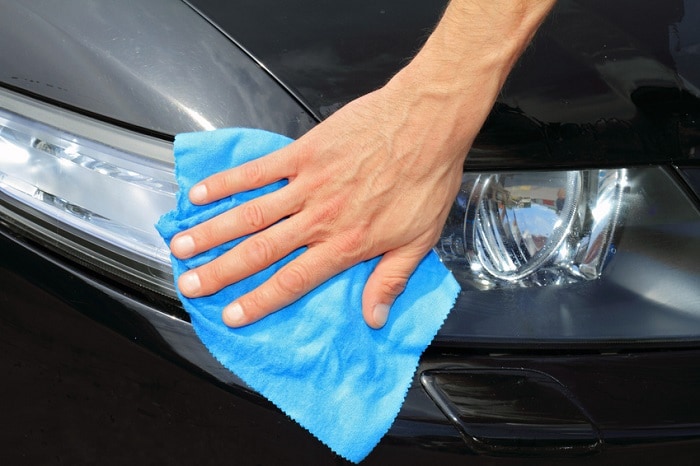 Even though nothing compares to a Land Rover SUV, a dirty car affects everything from your mood to your driving habits. While we're not quite fully into spring just yet here in the Northfield and Evanston, IL areas, now is still a perfect time to perform some spring cleaning on your Land Rover model.
A clean vehicle, especially after a winter full of snow, grime, and cold weather, is one of the best ways to reinvigorate both you and your SUV. To help, we're offering up some simple spring cleaning tips. Whether you're driving a 2019 Land Rover Range Rover Velar or an older Land Rover Discovery, Land Rover SUVs are some of the most luxurious vehicles available, and that's why you should take great care of it.
We recommend starting with a car wash. A car wash isn't just to make your vehicle look clean and fresh; it also helps remove all the salt and grime that the winter brings, which can create corrosion. Whether you wash your car yourself or not, make sure you spray down the underbody, as a lot of dirt and grime can accumulate in that area.
As for the interior, treat your vehicle like you do your home. Take stock of all the things you may have in your SUV. Many of us tend to accumulate clothes over the winter months; now is a great time to remove extra items as well as any trash. Whether you see it or not, you've likely gathered some dust as well. We like to use a light cleaning spray and a microfiber cloth to wipe down the dash and seats and also vacuum the interior.
You'll be amazed how a little spring cleaning can make your car feel like new again, and how nice it is to enter the next season with a fresh start. Visit our Northfield, IL Land Rover dealership for expert Land Rover service as well! From oil changes to tire rotations, we do it all in an efficient manner.