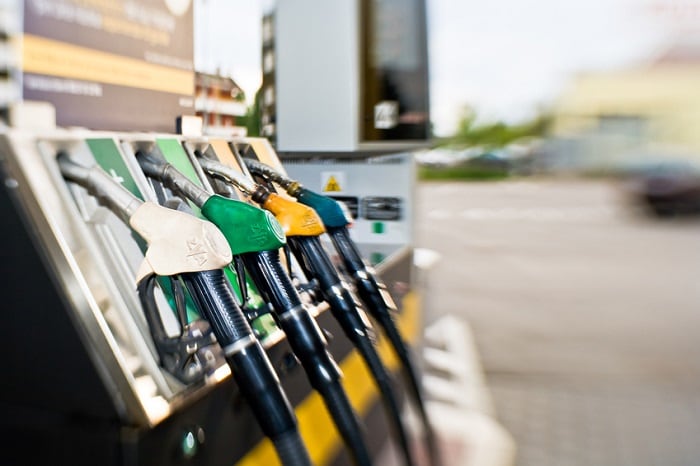 Here at Land Rover of Northfield, we sell some pretty capable vehicles that offer multiple engine options, including ones that use different types of fuel. It's important to know which engines use which fuel for a few different reasons, and learning more about each fuel type can actually help you pick the perfect Land Rover SUV for you.
Gasoline Fuel
Most passenger cars are powered by gasoline these days. If you've driven recently, you're no doubt familiar with gas. It's often available in different grades and there are premium types of gasoline specifically designed for engines found in luxury vehicles. Every Land Rover model you'll find on our lot offers some kind of gasoline engine option, including the 2020 Land Rover Discovery Sport, the 2020 Land Rover Range Rover Evoque, and the 2020 Range Rover Velar.
Diesel Fuel
Diesel is a less common fuel option for passenger cars, but a few of our models still offer potent diesel engines. The primary appeal of a diesel engine is that it's more efficient than a gasoline engine. Gas engines have made strides in efficiency in recent years to close that gap, but diesel still offers one key advantage and that's more torque.

There are two 3.0-liter engines available for the 2020 Land Rover Range Rover: one gasoline and one diesel. The gasoline engine has an output of 365 lb-ft of torque, while the diesel option produces 444 lb-ft of torque. Diesel engines found in this model, the 2020 Land Rover Range Rover Sport, and 2020 Land Rover Discovery often give these SUVs a bit more towing ability.
Visit Our Service Center to Learn More
Our Land Rover service center near Chicago is currently open for all of your parts- and service-related needs. Whichever engine option you choose, our knowledgeable Land Rover mechanics are ready to answer any questions you have about engine options, different fuel types, and more. We look forward to assisting you!