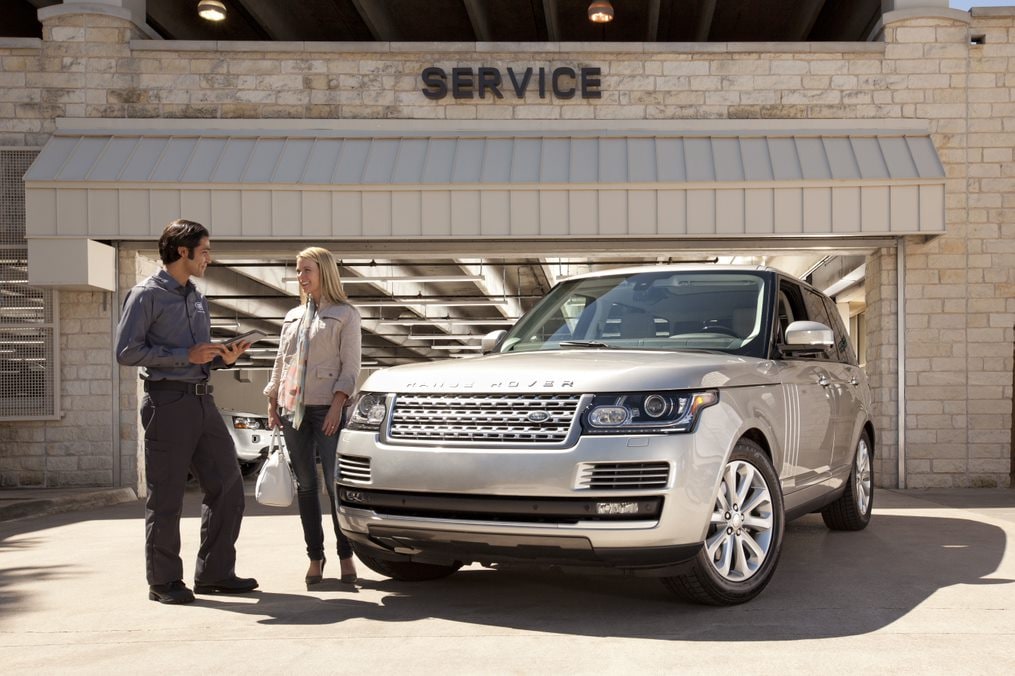 The more you know about routine Land Rover service and care, the easier it will be to schedule the maintenance your vehicle needs to run right. That's where Land Rover Northfield can help. We're not just here to provide high-quality service and parts. We're also ready to answer all your pressing service questions, so you can make your next appointment with peace of mind.
Land Rover Service FAQ
Why is Land Rover Service Important? There are many benefits to scheduling routine car service and care. It will keep your vehicle safe and reduce the need for costly repairs, improve vehicle efficiency, and maintain vehicle value. It even ensures a smoother ride.
What Are Common Service Tasks? Different vehicles have different service needs. Common Land Rover service tasks include oil changes, tire rotations, battery inspections, and fluid fill-ups.
How Often Do I Need Service? You'll want to schedule different service tasks at different times. For instance, Land Rover vehicles need oil changes every 7,500-10,000 miles and brake pad replacements every 30,000-70,000 miles. Check your car manual to know exactly when to schedule services.
What Parts Are Best for Service? When it comes to servicing your vehicle, the right parts can make a big difference. That's why we recommend using original equipment manufacturer (OEM) Land Rover parts, which were made on the same machines that originally produced your vehicle. OEM parts provide guaranteed quality that aftermarket parts can't.
Why Schedule Service at Land Rover Northfield? With Land Rover Northfield, you'll get easy online service scheduling, highly trained technicians, and specials and deals on parts and services. Make a service appointment today!